Interactive Bluetooth Training Series
Silicon Labs Bluetooth portfolio and development tools provide a one-stop resource for robust, reliable, and secure Bluetooth connectivity. Our Bluetooth Tech Talks agenda has been designed to show developers how to get the most from their designs.
Watch Bluetooth Sessions On-Demand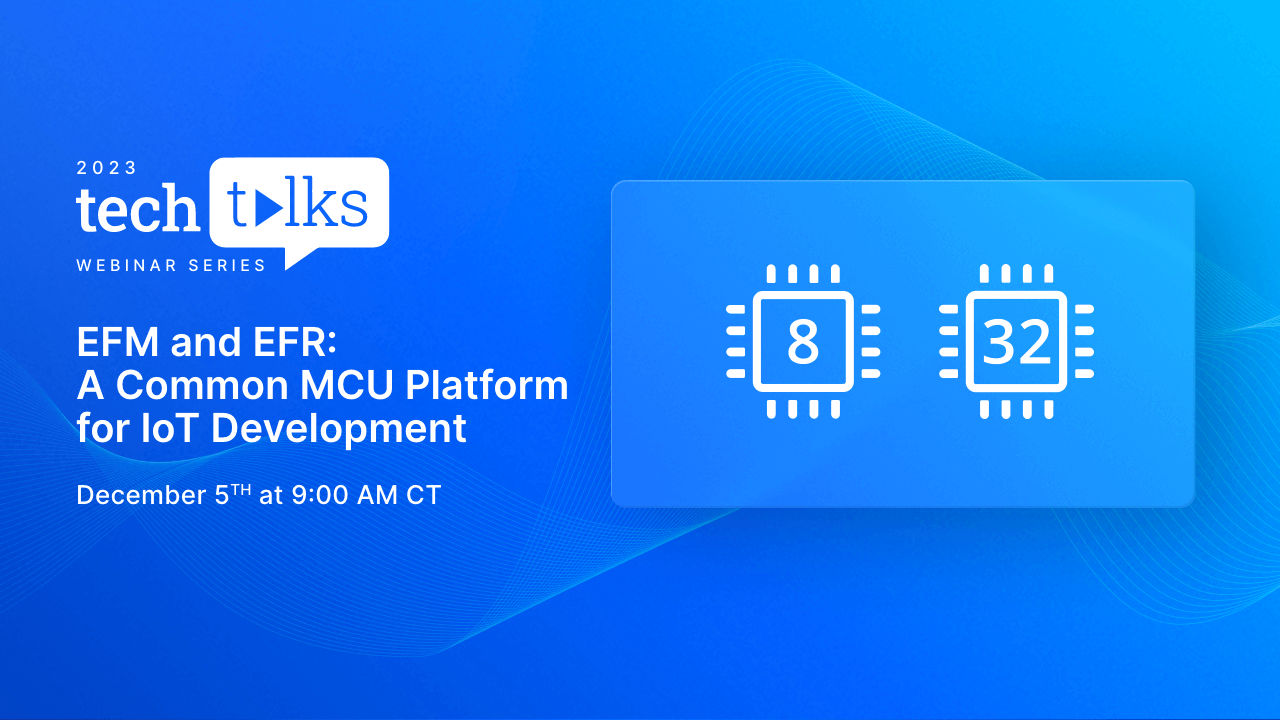 December 5, 2023 at 9:00 AM CT
Join us live as our experts provide a comprehensive overview of the Silicon Labs 8-bit and 32-bit MCUs and Wireless SoCs as the ideal platform for IoT Development. Watch to see a demo showing how to leverage our common AI/ML tools to create a guitar tuner using one of our wireless dev kits!