The Matter protocol gives smart home devices a universal language, enabling them to talk across ecosystem borders while also simplifying setup and usability. This is part of the reason Matter is receiving so much attention from the market. However, Matter introduces a significant threat few device makers have thought about; how to differentiate themselves in the massive, open Matter-enabled market? As an all-unifying application-level standard, Matter levels the playing field for all brands and makes differentiation difficult. In this article, Craig Babcock from Silicon Labs' Smart Home Ecosystems team explains five ways to differentiate your products and win buyers' hearts in the highly competed markets. 
The Matter Smart Home
Why are smart home device makers so obsessed with the Matter protocol? Easy; it brings universal interoperability between products of different smart home ecosystems and brands. Matter also simplifies device setup and usability. It's not introducing yet another wireless technology to confuse device makers and consumers even more. Instead, it's an application-level protocol built from the best pieces of existing tried-and-true protocols, including Google Weave, Apple HomeKit, and Zigbee. It also uses three of the world's leading wireless technologies – Wi-Fi and Thread for operation and Bluetooth Low Energy for easy setup. Manufacturers can also build multiprotocol bridges for their existing Zigbee and Z-Wave devices to function with Matter devices, providing a smooth transition into the new market.
What's in It for Consumers?
The benefit for consumers is that when shopping at their favorite retailer or online store, they can confidently buy a smart LED bulb, for example, and connect it to any smart home ecosystem or control app. They're free to choose the bulb based on its features instead of its connectivity alternatives. Even if their household was split between Amazon Alexa and Google Home, the same LED would work in both ecosystems.
With Matter, consumers can finally safely buy new smart home products knowing they will work with the other devices at home. Any Matter smart home device of any brand can be set up and paired with the customer's smart home app of choice, and it will work with the rest of the smart home while being controlled through a voice assistant, regardless of who made it. This puts an end to the nerve-wracking device installation and configuration sessions we've become far too familiar with.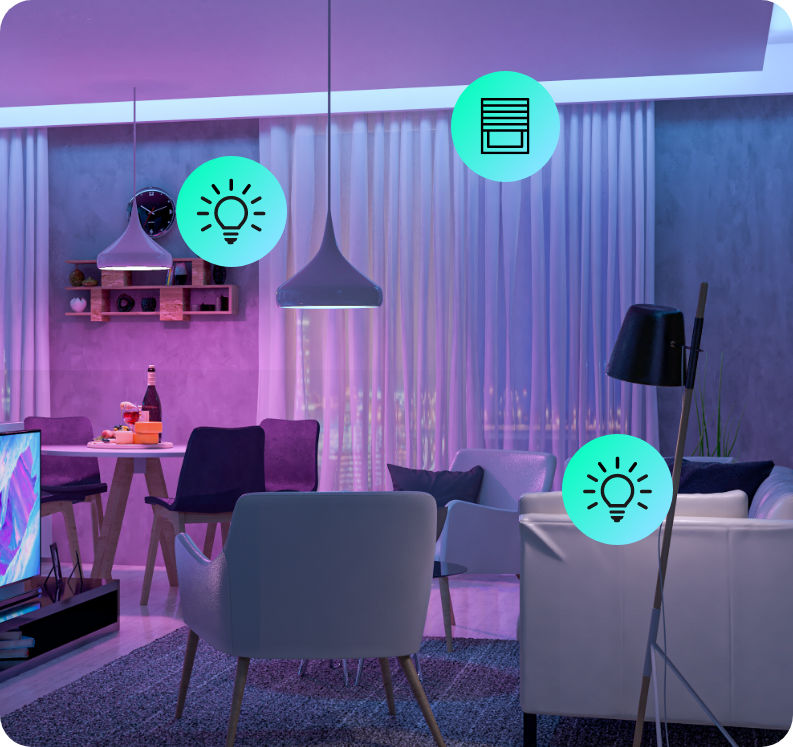 Benefits for Smart Home Device Makers
Today, a manufacturer may need to develop separate stock-keeping units (SKU) for each ecosystem and for each product. For example, selling smart home switches for Amazon Alexa, Apple HomeKit, and Google Home users requires three different SKUs, and often three independent products with distinct hardware and software. In the unified, Matter-enabled market era, the device makers and manufacturers need just one SKU per product. This is a substantial economic benefit because it slashes development and production costs, simplifies the entire supply chain, and is likely to result in dramatically improved bottom lines.
Matter creates one large and fast-growing market for smart home device makers -- an ecosystem of ecosystems. Tearing down the barriers between ecosystems and creating a smoother user experience will accelerate smart home adoption and unlock significant revenue streams for many device makers.
But is Matter a blank check signed by the wireless industry for device makers? Not quite. With all its upside comes a challenge that not many manufacturers have anticipated: how to differentiate a smart home device in the massive, open Matter-enabled market.
Five Ways to Differentiate Matter Smart Home Devices
When Matter simplifies the world of IoT for consumers, it also levels the playing field for the device makers and makes differentiation hard. How do you build a device that isn't like the others? How do you develop unique features that people really want and are ready to pay for? How do you create objects of obsession that turn buyers into fans who follow your brand in the ocean of Matter-enabled gadgets?
Craig Babcock from Silicon Labs' Smart Home Ecosystems team doesn't believe in cheap tricks in product differentiation. Getting the fundamentals right is more important for consumers that have already seen it all. Here are five ways to impress consumers in the Matter smart home space in 2022 and beyond!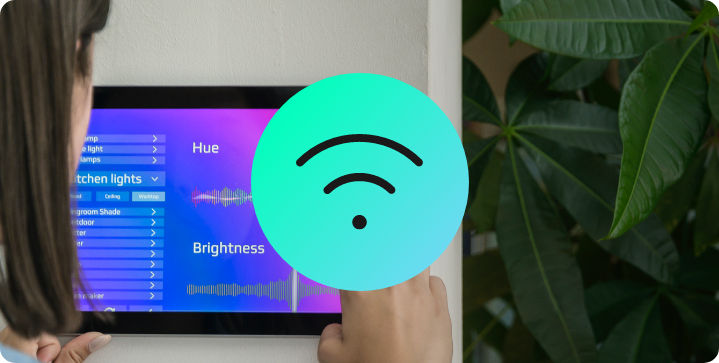 1. Wireless that Works
Poor wireless performance typically ranks among users' top annoyances. A single customer support case or unfounded warranty return due to poor wireless performance can destroy the product margin. But this presents an opportunity because by enabling a Matter device with reliable wireless, a manufacturer can turn this challenge into an effective way to differentiate. Wireless that always works is like a warranty against a terrible user experience. However, as a product maker, you know that developing wireless is hard – you never know where your products are used and the level of RF interference in the room.
The best wireless performance is achieved through a combination of high transmit power and receiver sensitivity. Silicon Labs' EFR32MG24 wireless SoCs (MG24) provide Thread protocol for Matter with the highest link budget of 124 dBm in the market, with a transmission power of up to +19.5 dBm and world-leading receiver sensitivity of -104.5 dBm. This can enable your devices with an indoor range of ~300 meters, corresponding to three-quarters of a mile line-of-sight range in an open field, ensuring reliable connectivity in every room.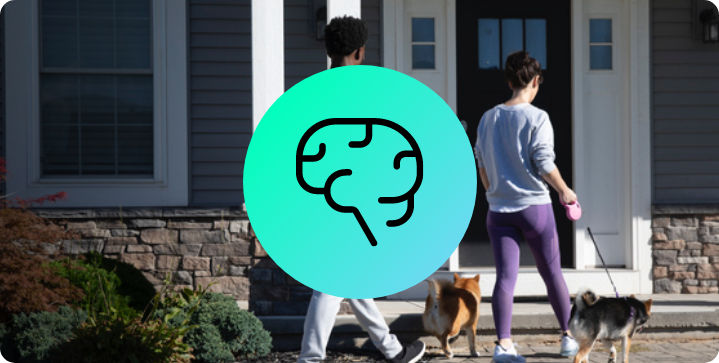 2. More Intelligence
Smart home devices are not just vanity gadgets anymore. They must fulfill a real-life need, save time, accomplish the given household task smoothly, interact with users intuitively -- via voice commands preferably -- and even identify who is giving the orders. Home surveillance cameras, for example, should be intelligent enough to classify objects to tell the difference between a dog, a mailman, and a thief to avoid false alarms. An intelligent washing machine would detect vibration anomalies to predict bearing wear-out before total machine breakdown.
The level of intelligence in the smart home is being pushed to such a high level that product differentiation now requires artificial intelligence and machine learning (AI/ML) capabilities, even on battery-powered devices. The MG24 wireless SoCs feature a unique built-in AI/ML hardware accelerator, enabling up to four times faster ML inferencing with 1/6th of the energy consumption. This allows you to pack more intelligence into battery-powered devices. The AI/ML-enabled applications at the very edge also avoid cloud connection latency and keep Matter devices operational even when the Internet connection is down.
3. Less Batteries and Recharging
Americans purchase nearly three billion dry-cell batteries every year to power various smart, portable items, according to the U.S. Environmental Protection Agency (EPA). Today, only 5 percent of lithium-ion batteries are recycled globally. Environmental awareness is a growing trend, and nobody likes the hassles related to replacing, recycling, and recharging batteries. Energy-efficient, wireless devices with less battery waste and longer replacement and recharging intervals could be the next obsession for sustainability-savvy consumers. Silicon Labs' MG24 wireless SoC for Matter and Thread features ultra-low active and sleep currents and can run several years with a coin cell battery, helping you make long battery life a differentiator.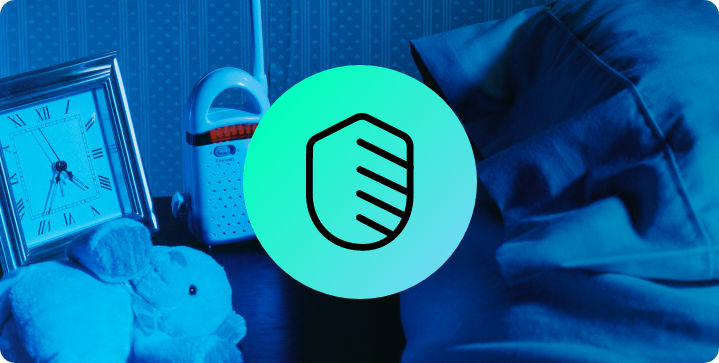 4. Trust
Privacy is the #1 consumer concern in the smart home space, and it's easy to understand why. The thought of someone hacking your home surveillance camera, smart speaker, or burglar alarm is scary. A single headline-grabbing breach could cause material damage to a device maker's brand and harm product sales dramatically. Could "trust" be the ultimate smart home differentiator in 2022 and beyond? It could, but Matter as an open protocol alone won't safeguard your devices against sophisticated, rapidly evolving cyber threats. The MG24 can run Secure Vault™, the most advanced IoT security suite in the market. It enables you to make "trust" your brand differentiator through its highest PSA Certified Level 3 security and the most extensive product longevity support in the industry – up to 10 years.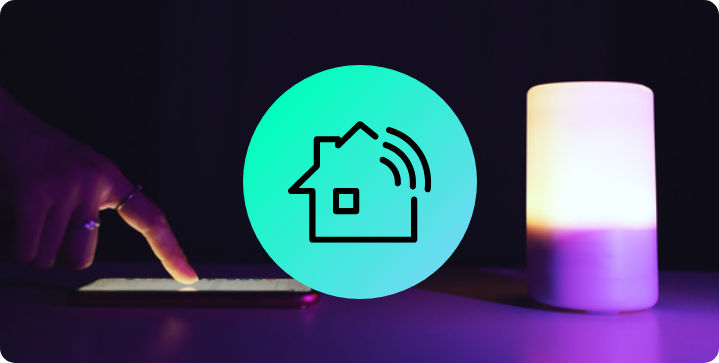 5. Long-Lasting Matter Devices
More and more, environmental awareness is influencing buying decisions for consumers. People want to consume sustainably and prefer products that last longer. Yet they want new, more advanced functionalities every year. Long-lasting consumer electronics sounds like a paradox, doesn't it? Not if your device accommodates a large memory capacity and over-the-air update possibilities like the MG24, which features up to 256 kB of RAM and 1536 kB of flash memory to accommodate future software updates, protocol versions, and security patches. Now you can impress your feature-hungry user base with something new every year while differentiating with long-lasting Matter devices.
Buy a gadget, set it up, and it will work with your smart home system. Pair that device with your favorite smart home app and control it with your voice assistant of choice, no matter who made it. The promise of Matter sounds like a dream come true for consumers and manufacturers alike. But when you want to differentiate in the market, Silicon Labs' MG24 wireless SoC enables your Matter smart home devices with wireless that always works while reducing the need to hassle with batteries and recharging. You can pack more intelligence at the very edge and build products that last longer and that users can trust.