Overview

Find the Right Products

Resources
Overview
Frontline operations can be exposed to extreme environmental conditions and intensive physical activity. This can lead to inefficiencies, bottlenecks, and work accidents that can put the safety and productivity of personnel and equipment at risk. Monitoring the worker status and its surroundings by enabling the workforce to be always connected, helps gather critical sensor data for better informed decisions and prevent field incidents. Solutions based on wearable technology, such as helmets, body-worn cameras, and tasers can help achieve that goal.

Battery-Powered Connected Wearable Devices
First responders, healthcare professionals, and workers from heavy industries, reap the benefits of wireless connectivity. Connected wearable devices allow audio and video communication, as well as real-time insight into the workers' conditions, such as on-site location, equipment proximity alerts, and movement patterns. In addition, connectivity unlocks a great level of configurability of the equipment in use.
To integrate and analyze the gathered data, the wearable connected device data can be sent out to a cloud application, making it available for visualization via a wireless human-machine interface (HMI). In the near future, AI (Artificial Intelligence) and ML (Machine Learning) on wearable devices are becoming critical, enabling more intelligent applications and on-device computing while reducing latency by avoiding roundtrips to the cloud.

Silicon Labs Offering
Silicon Labs offers a broad selection of Sub-GHz, Bluetooth, and Wi-Fi wireless solutions for high-performance, robust, and secure RF performance. Leading device makers choose us to future-proof their small form factor designs, optimize energy consumption, maximize battery life, and simplify system BOM.
Silicon Labs enables intelligent applications with EFR32 products. The EFR32xG24 can do even more with a built-in AI/ML hardware accelerator to provide 4X faster ML inferencing with 1/6 of the power compared to the ARM M33 core itself, eliminating the need to wake up and run the central processor and enabling power savings.


Industrial Wearable Devices Design Considerations:
Small Form Factor
Trackers and the embedded sensors in wearable devices usually demand a compact design, with no trade-off on the RF requirements. Silicon Labs empowers device makers to meet the compact size prerequisite.

Low Power Consumption

Optimizing power efficiency is critical when designing battery-powered industrial wearables. For Bluetooth Low Energy connectivity, Silicon Labs offers the best-in-class ultra-low transmit and receive power with a high-performance Cortex M33, within the BG22 and BG27 SoCs. For Wi-Fi, device makers opt for RS9116 and SiWx917 for market-leading power efficiency, Bluetooth LE co-existence, and Bluetooth Classic (dual-mode).
Wireless Performance

First responders demand a stable, reliable, and secure wireless connection. Any downtime can be extremely costly for a jobsite. The Silicon Labs wireless portfolio of SoCs and certified modules enable you to develop reliable communications for remote control, monitoring, and configuration.
Measurement Accuracy 

Even in the most challenging RF environments, connected wearables can achieve sub-meter location accuracy with the Silicon Lab's advanced AoA and AoD positioning technology. For even better accuracy, our HADM solution comes into play.
Industrial Wearables Block Diagram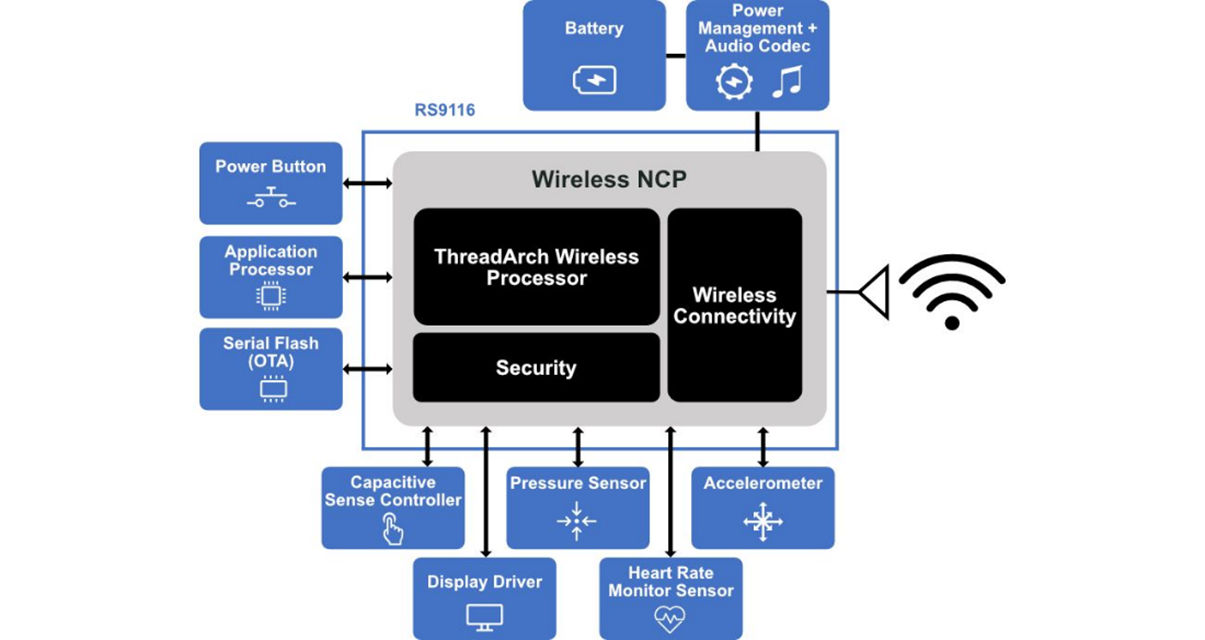 Find the Right Products
Additional Products and Services
Machine Learning
Silicon Labs offers ML development tools for any level of experience and suited to your specific application.
Security
To stay secure, device makers need an underlying security platform in the hardware, software, network, and cloud.
CPMS
Custom Part Manufacturing Service allows customization of wireless SoCs, modules, and MCUs at the factory.
SDK Support
LTSSS can reduce software development costs, maintain robust security and up-to-date certifications for 10 years.
Resources
Featured Industrial Wearables Resources
Filter
Brochures
Tech Talk
White Papers
Tech Talk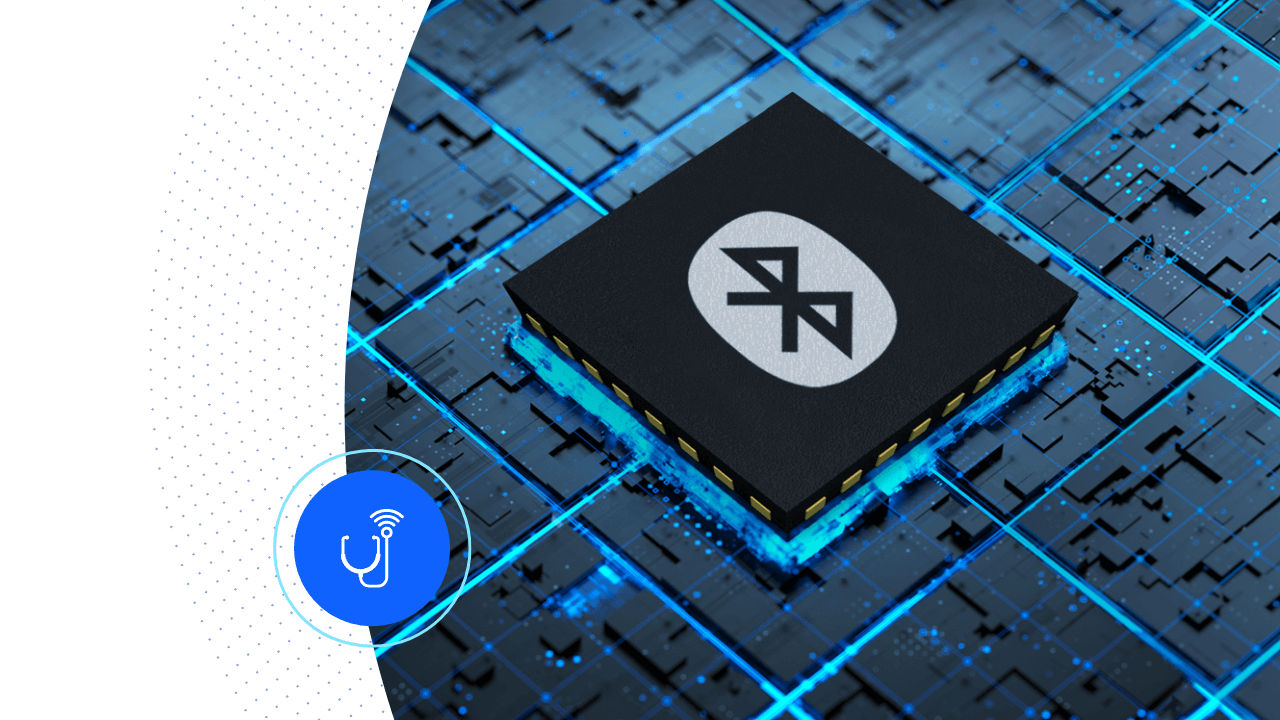 Brochures
Explore your IoT Training with Works With 2023 On-Demand Sessions
Works With 2023 featured expert-led IoT training, including more than 40 technical sessions across six tracks, and you can watch all of them on-demand here. This curriculum features the latest trends, tools, and design techniques for developers and will dive deep into the technologies driving the IoT. You can start with your wireless technology by clicking the links below.

Additional Resources and Documentation 
Community
Browse technical support forums, knowledge base articles and example code.
Software Reference Documentation
Develop and prototype smarter. Get to market faster.
GitHub
Explore repositories and sample code libraries from Silicon Labs