As multiprotocol mesh networks gain traction across industrial and medical IoT applications, device makers are challenged with ensuring top-grade wireless performance in the congested 2.4 GHz band. It's with these challenges in mind that Silicon Labs introduced the ultra-low-power BG24 and MG24 wireless SoCs to unlock advanced sensing and AI/ML at the tiny edge in medical and industrial environments. 
The global COVID-19 pandemic presented unprecedented challenges to healthcare systems, including stretching medical resources thin, increased patient volume, and an even higher level of complexity in managing clinics and facilities. When tending critical cases, there's no room for faulty workflows or disruptions in locating medical equipment. Misplaced devices slow down operations, with nurses averaging about 20 minutes per shift trying to locate equipment. This is equivalent to losing $500,000 in efficiency to nonproductive work.
IoT-enabled solutions can improve the overall performance of the healthcare vertical, drive better working conditions, and improve patient care in hospitals. As a result, the IoT healthcare market is expected to reach $469.4 billion by 2027 and expand at a compound annual growth rate (CAGR) of 20.9 percent.
These same growth prospects are predicted in the industrial landscape as well. With a CAGR of 22.8% between 2021 to 2028, and a market expected to register $1.1 trillion by 2028, it's clear that more enterprises see the value of IoT-enabled solutions in improving their operations. By augmenting existing infrastructure with wireless connectivity, the industrial space harnesses the power of IoT, reducing unplanned downtime, boosting yield, and improving personnel safety.
Capitalize on New Revenue Opportunities
This trajectory translates into innovative IoT solutions that are ready to transform existing industries as we know them. So, what's holding some device makers back from capitalizing on these revenue opportunities? The answer: complex development processes that can ensure reliable connectivity across fragmented multiprotocol environments.
On a mission to empower device makers to develop secure and intelligent devices and bring them to market quicker, Silicon Labs' new BG24 and MG24 are designed for 2.4 GHz wireless performance. Their addition to the company's SoC portfolio strengthens our integrated hardware and software platform offering to help unlock new industrial and medical opportunities.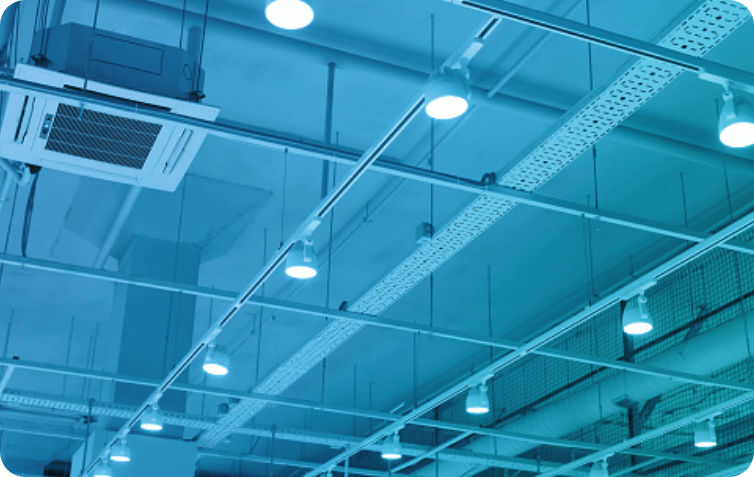 Highest Performance RF Link with No Energy Efficiency Trade-Off
Known for harsh RF conditions where obstructions to line-of-sight include thick walls, metal enclosures, rotating equipment, and other electromagnetic waves generated during the manufacturing process, industrial environments create significant challenges for device makers. To make things even tougher, these fast-growing applications operate on the congested 2.4 GHz transmission band, putting greater demands on the RF blocks.
RF transmissions take a toll on energy consumption for any connected device, especially those that are battery-powered. When operating on coin cell batteries, every ounce of energy counts. On that account, optimizing the battery lifecycle tops the list of device design considerations.
The BG24 and MG24 SoCs feature the market's highest performance and ultra-low power RF communications link of 124 dB for 802.15.4 technologies used in Zigbee and Matter. This was made possible by offering a transmission power of up to +19.5 dBm and a receiver sensitivity of -104.5 dBm.
Usually, this level of wireless performance means a trade-off in energy efficiency. Yet, these SoCs ensure top-grade reliability and latency with a low-power energy consumption profile that is achieved by fine-tuning sleep mode currents and scheduling the battery-powered device transmission data times.
Mesh Reliability under the Lumen Heat
Along with the LED market shift, connected lighting systems further reduce energy bills and CO2 emissions in commercial buildings. By deploying battery-operated daylight and occupancy sensors, wireless technology significantly reduces the cost of installation. With no wires needed to communicate with the luminaires, deployment becomes easy to implement and scale.
This can also open the floor to additional value-added services. As light is ubiquitous in any building, commercial building owners turn to smart lighting for better insight into their buildings, creating a more pleasant and productive working environment. Valuable operational insights range from air quality, space utilization, and occupancy well-being to room occupancy stats.
One of the great challenges in implementing smart lighting is achieving interoperability among present communication protocols. With enough memory space to carry multiple wireless stacks without overloading the host MCU, the new MG24 offers a dynamic multiprotocol configuration. This ensures the needed flexibility within fragmented ecosystems with Bluetooth or Zigbee mesh networking. Furthermore, the MG24 becomes the most competent SoC choice for commercial lighting due to being designed to reliably function at temperatures up to 125 °C.

Future-Proofing Connected Medical Devices
One of the hurdles for any IoT developer challenged to make the most of their edge capabilities is working with constrained resources such as memory space. As medical devices present long life cycles of up to 10 years, an extended memory capacity ensures deployed devices provide room for software growth. With an ever-increasing number of healthcare regulations, connected endpoints require infield firmware and security upgrades.
Equipped with an embedded large storage capacity, the new BG24 SoC is an efficient, high-performance solution for medical devices. With support for Bluetooth mesh networks, BG24 presents extended memory resources for peripherals and remote over-the-air (OTA) software updates.
Industry Security at the Highest Level
Scammers and hackers are becoming more creative, and both medical and industrial sectors are exposed to many security issues. The list of potential hacks is long, with device hijacking, data breaches, and man-in-the-middle attacks being quite common. To ensure device makers develop robust, secure solutions, the medical market is heavily regulated by industry standards and guidance.
Silicon Labs supports device makers' efforts to prioritize cybersecurity right from the start by infusing the highest level of industry security certification, PSA Level 3-Certified Secure Vault™, at the SoC level. To further eliminate any security gaps, we also offer software secure provisioning services that go beyond flash programming. The Custom Part Manufacturing Service (CPMS) brings advanced security and unique certificates with a quick sample turnaround time of fewer than 4 weeks.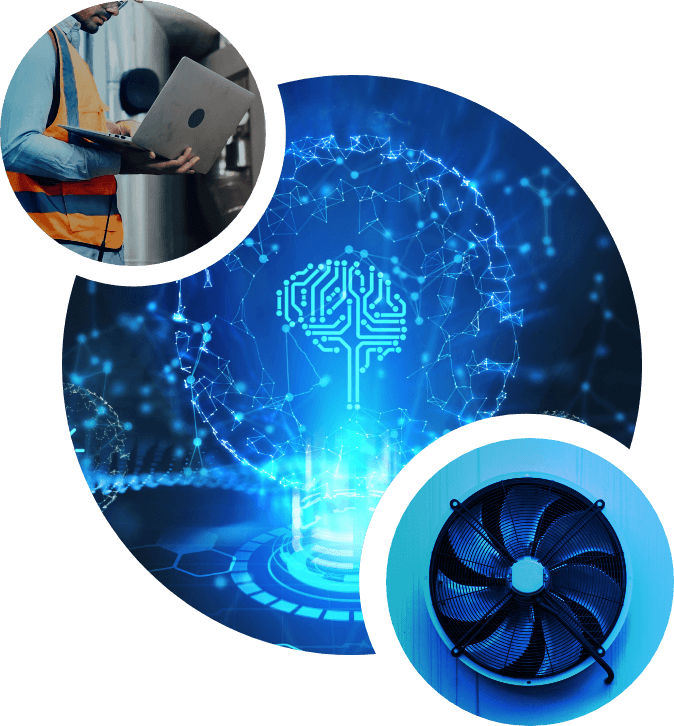 Accurate Measurement with the Lowest BOM
In the connected world, the industrial and healthcare environments share a similar trait: both require high-quality sensing data for informed decision-making. While these industries continue to evolve, new requirements are being introduced for monitoring critical equipment and tracking personnel and patients, while remodeling facilities and sites for greater efficiency, sustainability, and safety.
As accurate measurement ensures the robustness and reliability of a system, a lot of focus is placed on the underlying hardware and its design considerations. To ensure greater resolution in output values for sensing applications, device makers are faced with selecting wireless SoCs that present advanced analog components and are capable of measuring the smallest changes in voltage currents.
With no external analog components needed, the newly introduced SoC family meets the industry benchmark with built-in 20-ADC and 12-bit DAC, as well as comparators. What does that mean for the device makers? High-precision measurement with a reduced bill of materials (BOM) cost and printed circuit board (PCB) footprint. Apart from clear economic benefits, the BG24 and MG24 SoCs truly simplify the development process.
AI/ML at the Tiny Edge for Battery-Operated Devices
Making the best of time-series sensing data becomes a key differentiator for any enterprise. Autonomous devices that can learn from their environment and act in real-time lead to new efficiencies and unleash innovation. AI/ML is here to retool and upgrade existing industrial and medical use cases. Soon to be out of the hype stage, AI/ML in the IoT market will be worth $16.2 billion by 2024, according to IoTforAll.
In the industrial setup, AI/ML is gaining momentum in predictive maintenance, where AI/ML detects anomalies in equipment conditions in a timely fashion and allows for corrections before any failures occur. In the commercial building management sector, facility managers turn to AI/ML to implement people counting algorithms and redefine critical building systems, including lighting and HVAC, into intelligent ones.
All of these applications present time-sensitive use cases where speed and latency matter in discerning usable insights. Placing edge computing in the cloud widens the data transmission window and requires massive infrastructure to store, transfer, and process data. Silicon Labs drives AI/ML processing at the tiny edge for battery-powered devices with the new BG24 and MG24 SoCs by incorporating a built-in AI/ML hardware accelerator at the chipset level. These SoCs are the industry's first to unlock new AI/ML opportunities for battery-powered IoT devices, enabling four times faster processing performance. Get a closer look at the BG24 and MG24 SoCs with our recent Tech Talk,Unboxing the New BG24 and MG24 SoCs.