Me, too Movement Propels IoT Hero Enseo to Create IoT Employee Safety Products
09/30/2019 | Silicon Labs | 3 Min Read
Last month, we had the chance to speak with David Simpson, Chief Product Officer, and IoT Product Manager Logan Stover, at Enseo. If you've ever stayed in a hotel room and watched an on-demand movie or streaming service on the TV, you've probably used the Texas-based company's technology.
Enseo reaches more than 84 million people annually through their platform. A few years ago, the company expanded its hospitality offering into safety and created an IoT employee safety device using Silicon Labs' wireless technology. The new product contributed to an industry-wide conversation in hospitality around steps employers can take to help prevent housekeeping staff assault incidences.
Today, four years after launching the system, the MadeSafe® product is used by many housekeeping employees across many of the largest hotel brands, including Marriott. David and Logan share some details below about the company and how the safety product came about.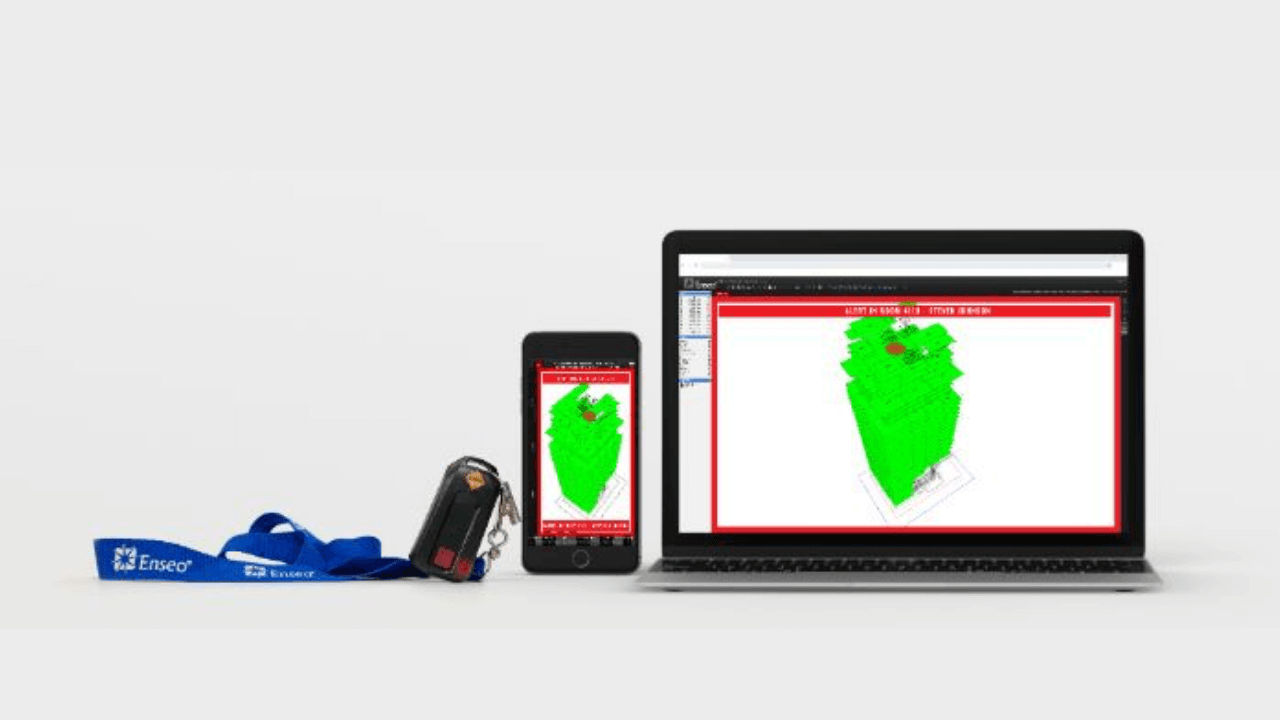 Can you tell me a little bit about Enseo?
Today we have four core products in one platform, including in-room entertainment, high-speed Internet, IoT energy management and room control, and the MadeSafe employee safety system. The demand for this platform grew quickly, and we have ventured into other adjacent markets, including education, hospitals and government. Enseo got its start almost 20 years ago after creating one of the first TV channel scroll guides for cable TV. Soon after that, Enseo entered the hospitality market.
How did MadeSafe come about?
One reason why MadeSafe is so useful is because hotel employees are often alone during the work day while servicing hundreds of rooms. Several years ago, the press was focused on a sexual assault case involving a New York City housekeeper and a prominent international politician. The case garnered a great deal of media attention about sexual assault in the hospitality sector. Shortly after the case, several New York City hotels approached us about designing an employee safety product. Enseo deployed the first generation of MadeSafe at the J.W. Marriott Essex House in 2015.
According to the Center for American Progress, 25 percent of all sexual assault charges filed are in industries with a large number of service sector workers who are often women.
By late 2017, the #metoo movement brought these issues to the attention of everyone. Hoteliers and cities began creating ordinances, while unions brought the issue to a higher level of attention, inspiring several communities and the American Hotel and Lodging Association to be more aggressive in industry requirements around safety. Today most hotels are committed to installing this technology by the end of 2020. The hospitality industry is leading other industries in proactively addressing these safety concerns.
How does the product work?
Each employee wears a small wireless device that looks similar to a car key fob. If the employee feels threatened, they simply press the button, and a geolocation signal is immediately sent to designated safety personnel, showing exactly where the employee is located on a 3D property map. Employees can only be tracked when the button is pressed, which was an important privacy element we built into the product.
Why did you use Silicon Labs to help design the product?
Silicon Labs' multiprotocol functionality and performance, along with cost, were the key differentiators for us while considering the design of our latest generation of MadeSafe product. Also, of key importance to us was the multiple protocol capability to keep options open for later generations of the MadeSafe system and other IoT future products. The Silicon Labs multiprotocol Wireless Gecko platform was easy for Enseo developers to use, allowing us to incorporate both Zigbee and Bluetooth protocols into the product. The platform's capabilities to enable over the air updates and the Simplicity Studio development kit were also critical to our development team, as it helped simplify and speed the design process. Our design team, who was already familiar with Silicon Labs systems, also liked the scalability and flexibility of the software ecosystem.
Where do you see IoT headed in the next 5-8 years?
IoT security needs more attention from both silicon and software providers. Hardware, in particular, has a key role to play in security, but up until now, hardware hasn't had a pivotal role. We see this changing in the future. The future of IoT will bring an enormous number of new devices into the market, many of which we have not even begun to imagine. While cost pressures will be substantial moving forward, we will need flexible and innovative software to meet pricing and development cost demands.