Silicon Labs Backs New Matter Standard to Unify IoT Connectivity
07/12/2021 | Silicon Labs | 1 Min Read
Today the Zigbee Alliance made two significant announcements everyone in our industry should be aware of, as well as an announcement of our own on the same subject.
First, the Zigbee Alliance announced that it has rebranded to the "Connectivity Standards Alliance" (CSA). Second, CSA has renamed the project formerly known as Connected Home over IP (aka "CHIP") to "Matter." 
As many of you know, Silicon Labs was an early supporter of Project CHIP - now "Matter" - because it is well-aligned with our effort to simplify IoT product development and ensure end-user experiences across a wide range of smart home applications are simple, reliable and secure. In fact, we've written more than 20% of Matter's source code and are excited by its potential to greatly improve IoT connectivity. Today we announced our wireless solutions are available for development of Matter end products that support Thread, Wi-Fi, and Bluetooth protocols.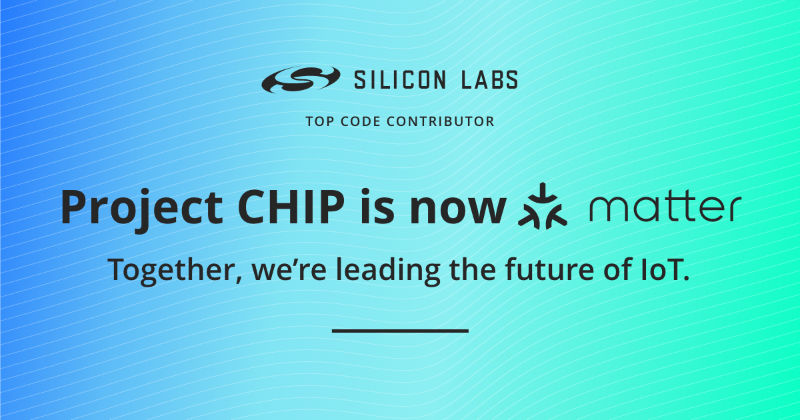 The success of the IoT industry depends on simplicity, reliability and security, and our wireless solutions for Matter allow developers to focus on innovation and bring products to market that enable a seamless consumer experience. https://youtu.be/dyz_s9CuLVk
I also encourage you to join us June 8, where Stacy Higginbotham of "Stacey on IoT" will host a panel featuring experts from Silicon Labs, Comcast, Allegion, Wyze, Nanoleaf and Matter to share benefits and use cases related to Matter development.
For more on Silicon Lab's support for Matter, visit www.silabs.com/matter.